i-H2O Benefits
Helps to significantly increase the body's hydration levels*
Supports optimal nutrient absorption*
Helps the body's natural detoxification process, supporting a healthy intestinal flora through hydration*
Assists the body in balancing pH-levels*
Promotes youthful-looking skin by assisting natural skin hydration**
Supports antioxidant effects*
Shown to have antibacterial and other properties*
How It Works
In the last decade, three groundbreaking scientific findings have proven why the alignment of the molecules in the water you drink is essential for your health and longevity: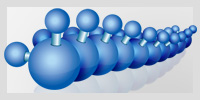 1. When we are born, the water molecules in our cells are aligned in a single-file. Our young body even converts any water we drink into that necessary single-file structure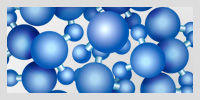 2. As we age, our body's ability to convert water into the single-file alignment dramatically decreases. Our body's hydration becomes increasingly compromised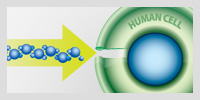 3. Nobel Prize-winning research from the early 2000's has proven that in order for water to be optimally effective in the body, the water molecules must be aligned in a single-file structure
SIGN-UP FOR OUR NEWSLETTER
Get the latest on sales, business promotions, meetings and more!
*These statements have not been evaluated by the Food and Drug Administration. The products featured are not intended to diagnose, treat, cure or prevent any disease. Any testimonials presented apply to the individuals depicted. Every person is different, hence results may vary from person to person, and therefore cannot be guaranteed.